Auction Ends: Apr 29, 2011 11:59 PM PDT
Online Auction Open! Let the Bidding Begin!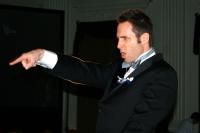 Oh, What a Night it WAS! Thanks to all of you for your tremendous support of the Gambol, the proceeds of which go towards financial aid and professional development at Catlin Gabel.
We are pleased to announce that the auction grossed over $415,000, included 42 volunteers and had 345 guests at the gala event!
If you can believe it, we still have some wonderful items and event sign ups that did not sell the night of the Gambol or that we received at the last minute!
This calls for a final closeout online auction! Online auction opens on Friday, April 15 at 4 p.m. and closes on Friday, April 29 at 11:59 p.m.