Auction Ends: Dec 3, 2013 11:59 PM EST
This auction is now closed.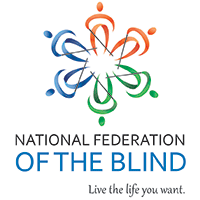 Thank you for supporting the National Federation of the Blind (NFB) Bid for Equality online auction! It would not have been a success without you.
If you didn't win the item that you wanted, but would still like to make a difference, please consider making a monetary donation (maybe the money you saved on Black Friday deals or one of your end-of-year charitable gifts) to support the NFB. Visit https://nfb.org/make-gift to make a donation. To learn more about the NFB, please visit our Web site at www.nfb.org, or text NFBNEWS and your e-mail address to 51555 to receive our e-mail updates.
Become a Sponsor
If you or your organization would like to become a sponsor please complete our simple form and we will contact you.