Featured Sponsor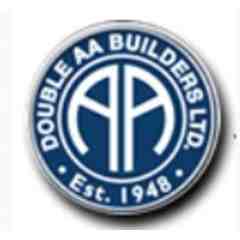 Double AA Builders
Auction Links
Living Our Faith - Building Our Home Campaign
Our parish community is hosting a St. Benedict Gala on March 18, 2023. The proceeds from this event will go toward the Living Our Faith - Building Our Home Campaign, which supports the current reconstruction of our Worship Space. After 37 years, our St. Benedict community will finally have a permanent Church, a home for worship, ministry, and fellowship. In addition to our own parishioners, the new Church will allow us to better serve the local community through an expanded St. Vincent de Paul pantry and larger meeting facilities for outreach.

Give a little and get a lot in return.
Whether you have 1 item or 100 to contribute, your participation is an invaluable part of our fundraising efforts. By donating an item or service directly online, you'll be helping to raise money for our organization, and you'll receive a mention on our site that can link back to your own web page.
Live Event Details
Sat Mar 18, 2023
6PM - 9PM MST
The Hilton Hotel, Grand Ballroom
2929 West Frye Road Chandler, AZ 85224
Add to My Calendar
Get Directions
St. Benedict Catholic Church
Annual Gala 2023
Fr. James Aboyi, V.C. cordially invites you to
attend the First Annual St. Benedict Gala
On Saturday, the Eighteenth of March 2023
from 6:00 pm to 9:00 pm

Cocktails and plated dinner will be served.
Featuring keynote speaker, music, raffles, & live auction.
Pre-paid reservations are via Table Sponsorship
We look forward to sharing this wonderful evening with you!

All proceeds benefit the
St. Benedict Catholic Church Building Fund.
All table sponsorships are tax deductible.
Unable to attend?
Please consider making a generous donation.
Become a Sponsor
We kindly request that you consider partnering with us to make this long-awaited dream a reality.
The Parish of St. Benedict serves over 1,200 families in the Ahwatukee and surrounding communities and continues to grow each year. The St. Benedict Gala provides a time for our families and neighbors to gather for food and fellowship while raising money for a worthy cause. We rely on the generosity of donors like you to make this event possible.
St, Benedict Roman Catholic Parish of Phoenix is a qualified 501(c)(3) charitable organization, EIN 35-2350484.
Varying sponsorships levels are available that provide opportunity for your organization to develop new business. Click here to recieve information on the benefits of each sponsorship level. And we'll place your company's logo on our site that links back to your own web page.