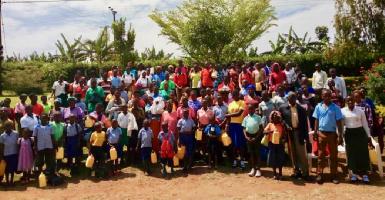 The Online Auction is Open!
The Friends of Ruwenzori Fall Auction is now open. The auction will run from May 19, 2023 to May 29, 2023 with proceeds going to Friends of Ruwenzori Foundation in order to support our partner KIDA in Uganda. Auction items range from high end wines to donated items guaranteed to delight and surprise. So, tell your friends, family, community. Let the bidding begin!
If you want to know more about our work head to:
www.friendsofruwenzori.org
our mission:
Investing in healthcare and education to build economic self-reliance for rural Ugandans
Make Your Bid to Support Friends of Ruwenzori!
Now is your chance to not only get all the great items you want, but to do it knowing you are helping support our organization and mission.
Friends of Ruwenzori is the funding arm of our partner KIDA (Kitojo Integrated Development Action), an NGO, in rural Western Uganda. The dollars that you share go directly to our partner to provide programs and services for those most affected by HIV/AIDS and go toward empowering this rural community to take care of their own lives. A full service award-winning hospital, pre and post-natal care, schooling for vulnerable children and vocational programs are just some of the ways your gift changes lives.