Auction Ends: May 24, 2012 08:00 PM EDT
Online Auction Open! Let the Bidding Begin!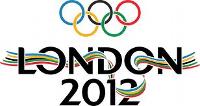 The 2012 London Olympics Auction for CCA is now open. The auction will run from May 10, 2012 to May 24, 2012, with proceeds going to Children's Cancer Association and help bring Joy to young hearts.
This package includes your chance to attend the London Olympics this summer! Click the item below to find out all the details and BID NOW!
This package cannot be purchased anywhere else, this is a once-in-a-lifetime opportunity! Bid Now
Get ready to point, click and bid!
One of the best things about participating is what you get when you give. All you have to do is point, click and bid! From great electronics gear to once-in-a-lifetime experiences, this is the place to get in on all the online auction action!