Auction Ends: May 3, 2014 11:00 PM PDT
Kids Haven Benefit Auction Coming Soon!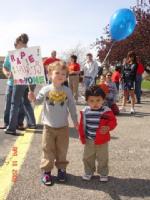 Kids Haven is a joint program of the Support, Advocacy & Resource Center and local city and county governments. All proceeds from our auction event will go to the Kids Haven Program providing advocacy, counseling, and support to victims of child abuse, at no cost.
So, tell your friends, family, community that the bidding is about to begin! Online bidding will begin April 11, 2014 at 8:00 AM Pacific Daylight Time.
Donate to Participate!
We are in need of quality items to add to our auction catalog. If you have anything you would like to donate from rare collectibles to prized personal or business services, now is the time to make your contribution. Use the Donate Item button on the left.

"DIAMOND" Sponsors:
Tri-Cities Exchange Club
Sterling Bank
"Platinum" Sponsor:
"Silver" Sponsor:
"Bronze" Sponsor:
Get ready to point, click and bid!
Become a Sponsor
If you or your organization would like to become a sponsor please complete our simple form and we will contact you.