Auction Ends: Mar 27, 2014 10:00 PM PDT
The BIG GIVE - John Hay's Online Auction 2014 is coming soon!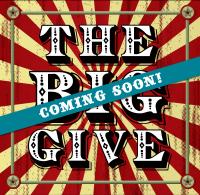 On March 18, 2014, John Hay Elementary will open its 4th annual online auction for bidding!
We are currently busy building the John Hay online auction catalog with over 250 fun and exciting items for you and your family and friends to bid on.
Meanwhile...
Here is what YOU can do to support John Hay:
Become a Sponsor
If you or your organization would like to become a sponsor please complete our simple form and we will contact you.