Auction Ends: Sep 27, 2013 08:00 PM CDT
Let the Bidding Begin for Kenrose Elementary School PTO!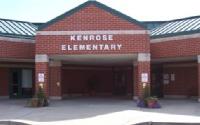 This year's Family Fun Night Auction will be held on September 27, 2013. The proceeds from the auction will help support the teachers and students of Kenrose Elementary School. Preview auction items ranging from vacation getaways to donated items guaranteed to delight and surprise. So, tell your friends, family, community. Get everyone in on the auction action!
"GIVING of any kind...begins the process of change, and moves us to remember that we are part of a much greater universe." -Mbali Creazzo
Thank you to our Sponsors, Vendors & Donors!