Auction Ends: Apr 7, 2013 10:00 PM EDT
National Cherry Blossom Festival is running an online auction fundraiser!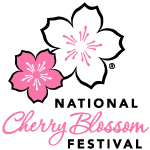 Starting March 14, 2013, the National Cherry Blossom Festival began auctioning off a number of fun and unique items to bid on to raise funds for our organization.
New items are being added daily!
Proceeds from the auction will help the Festival to be able to continue to offer diverse and creative activities that are primarily free and open to the public.
The National Cherry Blossom Festival, Washington, DC's and the nation's greatest springtime celebration, engages and entertains more than one million people each year, with more than half from the metro-DC area. In the midst of thousands of beautiful cherry blossom trees, the 26-day, citywide event schedule is anchored by four weekends with premier programming promoting traditional and contemporary arts and culture, natural beauty and the environment, and community spirit and youth education.