Top Bidders
isanderson

$2,500
Bid Now and See Game 5 of the Celtics vs. Lakers Finals Series in Style!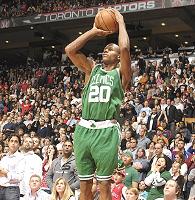 Witness NBA record-breaker and Joslin Trustee, Ray Allen as he pursues his second NBA Championship Title!
Game 5: Celtics vs. Lakers
Sunday, June 13 @ 8:00 p.m.
The TD Garden
Make Your Bid to Support Joslin's High Hopes Fund!
Get ready to point, click and bid!
One of the best things about participating is what you get when you give. All you have to do is point, click and bid!