ONLINE AUCTION NOW CLOSED. Thank you for your support.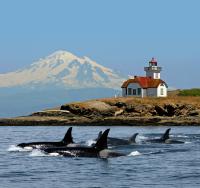 The Bellingham & San Juan Islands Adventure is closed. The auction ran from April 5, 2012 to April 20, 2012 with proceeds supporting Washington Tourism Alliance and its mission to advocate, promote, develop and sustain the economic well-being of the Washington Tourism Industry.
We would like to thank our sponsors...