Auction Ends: Nov 15, 2012 10:00 PM EST
ResearchILD's 2nd Annual Strides for Student Success Auction is now Online!!! Help us reach our goal of $25,000.00 by 10:00 PM on November 15th.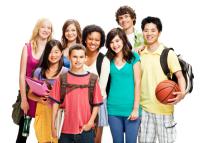 The Research Institute for Learning and Development (ResearchILD) is a not-for-profit, educational and research organization dedicated to helping ALL students to become successful learners by empowering them to learn HOW to learn through effective executive function and learning strategies.
Proceeds from this auction will help raise vital funds for programs that are designed to transform the lives of children, adolescents and adults with learning and attention differences. The SMARTS Leadership and Mentoring Program has been developed by ResearchILD to help struggling learners develop the self confidence, persistence, and resilience they need to succeed at school, at home, and in their everyday lives. Please join us and happy bidding!
Learn more about us at www.researchild.org
Thank you for your generous support
Please register now by clicking on the "Register to Bid" link above.
Give a little and get a lot in return.
Refer a Friend
Spread the word
The more items we offer the more successful our fundraiser will be. Click on the "Refer Friends" button to give others the chance to get involved and have your name appear in our "Top Referrers" list.

ResearchILD thanks you in advance for your donations and your participation.
Become a Sponsor
If you or your organization would like to become a sponsor please complete our simple form and we will contact you.
We would like to thank our sponsors....
Platinum
Gold