Top Referrers
Janis Afable

11

Pattie Dash

10

Vickie Glenn

5

Gloria Adkins

3

Rachel Mo

2
Refer Your Friends
Christmas is Coming Soon...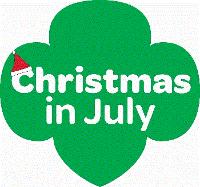 Starting on July 18, 2012, Girl Scouts of Central Maryland will be auctioning off a number of unique and exciting items to raise money for our organization - and the more items we have the more money we can raise, so we're asking for your help.

Show your support by clicking on the "Donate Items" button to contribute to our catalog.

Give a little and get a lot in return.
Whether you have 1 item or 100 to contribute, your participation is an invaluable part of our fundraising efforts. By donating an item or service directly online, you'll be helping to raise money for our organization, and you'll receive a mention on our site that can link back to your own web page.
Building Girls of courage, confidence and character who make the world a better place.
Refer a Friend
Spread the word. The more items we offer the more successful our fundraiser will be. Click on the "Refer Friends" button to give others the chance to get involved and have your name appear in our "Top Referrers" list.

Girl Scouts of Central Maryland thanks you in advance for your donations and your participation.