Auction Closed! Thank you for your participation!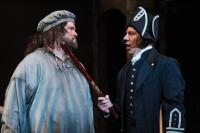 The 2012 Season Auction is now closed. Thank you to everyone who placed bids and spread the word about our auction in support of the Utah Shakespeare Festival.
Even though this auction has ended, our organization and our mission have not. Watch for future auctions and help us "play on."
We greatly appreciate your continued support of time, effort, and donations. Happy holidays, and we'll see you in the new year!