Live Event
Fri Apr 26, 2013
7PM - 10PM EDT
Top Bidders
InVinoVeritas

$3,588

brittingridhayes

$2,900

projjal

$1,700

DK0101

$1,350

cgkid

$1,145
Auction Closed! Thank you for your participation!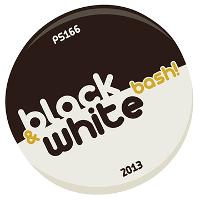 PS166's Online Auction was a great success! Thank you all for taking the time to support our school and our students.
Congratulations to everyone who:
placed a winning bid
generously donated an item for auction
invited family, friends and community to make their bid to build a better school
___________________________________________________
LOCAL CUSTOMERS:
We are eager to get your items to you. Pick information:
Dates: Tuesday, Wednesday, Thursday, April 30, May 1, 2
Time: 8:00 − 9:00 am.
School: PS166, 132 W.89th St, btwn Columbus and Amsterdam Aves.
OUT OF TOWN CUSTOMERS
If an item cannot be picked up, the winning bidder is responsible for covering the cost of shipping and handling, which will be added to the winning bid amount. Items will be shipped via USPS Priority Mail Flat Rate wherever possible and billed at standard industry rates.
Paid auction lots will be mailed the week of May 6, 2013. Email us at PS166Auction@gmail.com if you require shipping.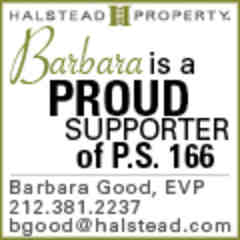 Barbara Good, Halstead
Become a Sponsor
If you or your organization would like to become a sponsor please complete our simple form and we will contact you.