Shop-a-Paw-Looza Has Closed!
Thank You for Bidding!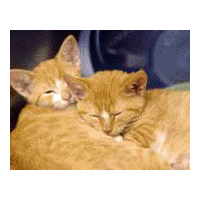 This year's auction raised nearly $44,000 for homeless pets! We would like to thank everyone who made this possible, including our sponsors, our auction donors, and our many supporters who generously bid to help the dogs and cats at the Maryland SPCA.
Items will be available for pick-up, if stated in the item description, on Sunday, November 3 from 1 p.m. to 3 p.m. and Monday, November 4 from 4:30 p.m. to 6:30 p.m. at the Maryland SPCA. Please note that these are the only pick days and times scheduled. If eligible for shipping, your item will be shipped after the pick up dates.
The cats and dogs thank you for your bids!
THANK YOU!
This year's media sponsor for the auction is
Maryland SPCA
The Maryland SPCA improves the lives of pets and people in the community. For more information on our shelter, or to see the animals available for adoption, visit our website.
Maryland SPCA
3300 Falls Road
Baltimore, MD 21211
410.235.8826