Live Event
Tue May 13, 2014
6PM - 9PM EDT
Online Auction Open!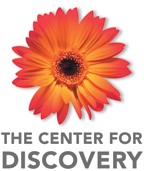 The online portion of Evening of Discovery Online Auction 2014 is now open.
The auction will run from April 28, 2014 to May 14, 2014, with the live event taking place on May 13, 2014 in New York City at Pier Sixty, Chelsea Piers. Proceeds go to The Center for Discovery in order to support services to children and adults with severe disabilities, medical frailties and Autism Spectrum Disorders. The Center offers educational, clinical/health, residential, family supports in addition to other programs and services.
Auction items range from exotic vacation getaways to donated items guaranteed to delight and surprise. So, tell your friends, family, community. Let the bidding begin!
Join Us at Chelsea Piers, NYC for our Live Event
Click here to find out more about the event or to reserve your seats.
AUCTION WATCH: Think FATHER'S DAY - Sunday, June 15!