Live Event
Sat Mar 5, 2016 8PM -
Sun Mar 6, 2016 1AM PST
Hanna Boys Center
17000 Arnold Dr, Sonoma, CA 95476
Donate Now
Auction Closed! Thank you for your participation!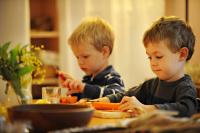 The Casino Royale Annual Auction was a great success. Thank you all for taking the time to support Woodland Star Educational Foundation and Woodland Star Charter School. Congratulations to everyone who:
placed a winning bid
generously donated an item for auction
invited family, friends and community to make their bid to build a better world
attended our live auction, Casino Royale on Saturday, March 5
volunteered to make our annual auctions a success
Become a Sponsor
If you or your organization would like to become a sponsor please complete our simple form and we will contact you.