Welcome to the Online Auction organized as an addition to Beaujolais & Beyond 2016!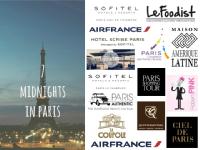 Since 1978, the FACC WDC has been proudly serving the local community, offering quality programs, services and events in close partnership with the French-American business partners. The amount raised from "7 Midnights in Paris" allows the FACC WDC to continue implementing new missions and events all year long.


ABOUT THE EVENT:
The Beaujolais & Beyond is the FACCWDC's biggest yearly event that celebrates the arrival of the Beaujolais Nouveau wine. The arrival is always on the third Thursday of November, every year.
A hundred of our top-tier members and well-known personalities from Washingtonian political and professional circles will be in attendance. The Beaujolais & Beyond will also welcome wine lovers, foodies, Francophiles and party goers to the Maison Française, Embassy of France in Georgetown.
We will serve light fare from renowned Chef Daniel Labonne, the Embassy's very own Chef-in-Residence, accompanied by French breads, cheeses, pâtés and pastries. Guests will be treated to free-flowing Beaujolais Nouveau by Georges Duboeuf and a selection of wines from France, but not only!
Check out the Ligne Roset products and our splendid trip "7 Midnights in Paris", organized with the generous aid from our sponsors listed below:
Become a Sponsor
If you or your organization would like to become a sponsor please complete our simple form and we will contact you.