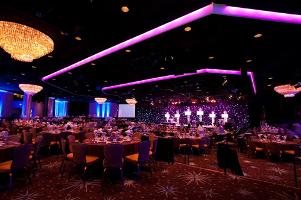 Chaminade Silent Auction - Chaminade Special Baskets:Now Open! Place your bids!
Beginning today, April 5, 2017, Chaminade College Preparatory School will be opening up our silent auction. The silent auction kicks off with Chaminade Special Baskets designed to provide you with great ways to commemorate and celebrate your years at Chaminade. Get in on the bidding today to show your school spirit and support for our great school.
You will find an amazing array of Chaminade gifts and experiences to share with our own Chaminade luminaries such as Mr. Rob Webb, Chaminade President, Bro. Tom Fahy, Chaminade High School Principal, and Mr. Michael Valentine, Chaminade Middle School Principal. Check out all the Baskets which have been specifically designed and filled by our generous Chaminade families and friends.
The evening of the Chaminade Gala - Benefit & Auction on Saturday, April 8, 2017, dozens of baskets will be displayed for bidding. These are stocked to the max with great themed baskets like "Ladies Who Lunch," "Bounty of Beauty," "Home Spa Luxuries," "Crafty Gifts," "Wine Country," "Day of Disney," and so much more....
We are so grateful to have so many generous donors and sponsors for this year's Chaminade Gala - Benefit & Auction, "Making the Best Even Better."
Live Event Details
Sat Apr 8, 2017
6PM - 11:59 PM PDT
Beverly Hilton Hotel
International Ballroom 9876 Wilshire Blvd. Beverly Hills, CA 90210
Add to My Calendar
Get Directions
Reservations are no longer being accepted on-line.
Ticket price is $200 per Person
6:00 PM Cocktail Reception and Silent Auction

7:30 PM Dinner and Live Auction
Student Performances

10:30 PM Dancing 'til Midnight
Complimentary Valet Parking
Sponsorship Opportunities are still available. Please contact Carrin Torres at (818) 360-0615 for more information.
Check these out and Share with your Friends!