Top Bidders
mc17567a0

$2,500

sw25231f7

$1,210

neslaf

$921

isetziol

$818

claripun

$800

racket

$750

jimverbose

$647

et62dad72

$620

GsoundsGood

$565

kgf979376

$520
The Online Auction is Open!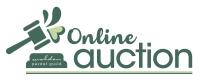 The Walden Parent Guild Online Auction 2017 is now open. The auction will run from April 17, 2017 to April 30, 2017, with proceeds going to Walden School in order to support the Walden Fund. Auction items range from exotic vacation getaways to donated items guaranteed to delight and surprise. So, tell your friends, family, community. Let the bidding begin!
Bid high, bid often, bid generously!