Donate Cash
Auction Links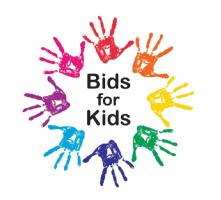 Welcome to the Sacred Hearts School 2017 Benefit Auction!
Over the many months of planning and hard work by the auction committee, we are excited to be nearing our "Bids for Kids" Auction on March 25th! Through the week of March 13th, bidders can view the ONLINE CATALOG. Come back each day as more items will be added! Online bidding for Silent Auction items begins Friday, March 17th at 3:00pm and ends March 25th at 8:15pm.
ORDER TICKETS to the event (below), or if you cannot make the auction in person you can REGISTER TO BID on the top bar link.
There are over 200 auction items generously donated by over 80 business and organizations in Sun Prairie and throughout the state, as well as from our wonderful teachers, students, parents, and grandparents! Anyone attending or registered can bid on the silent items.
Our auction evening consists of silent and live auctions, games, a "Gift Grab", DJ, wine and beer bars, and fantastic raffles including the chance to win tuition for next year or $2000! Tickets are on sale for $40 through March 18th. The price goes up to $50 on March 19th and $55 the day of the event.
Give a little and get a lot in return. It is not too late to help us make our Matching Gift Fund Goal! Our generous donor will match up to $10,000 in cash donations! As of March 13th we are at $6,200. Help us reach our goal before the auction by clicking on your preferred donation in the Donation box. Whether your donation is small or large, every dollar counts (twice)!

Businesses with sponsorships or donations valued at $250 or higher will have a front page logo that will link back to your own web page. ALL donations will have the business name and logo on the online catalog and will be open to the SHS community and the Bidding For Good online community of over 3000 followers and bidders!
Become a Sponsor
Place your company's logo on our site that links back to your own web page and you could develop new business. We can track how often your logo is viewed and clicked to see just how many people are accessing your site.