Auction Links
Top Bidders
cccrick

$1,050

dwc850e63

$900

ld48817e5

$665

allisonmarcillac

$526

sj2ef2848

$440

Chukhog

$435

bichonwheels

$270

gfe126ac9

$265

yjames

$220

ImaginePeaceForever

$200
Welcome to The MAD Academy
Roaring 20's Gala Website and Auction
---
March 11th, 2017 5:30PM

Santa Barbara Historcal Museum
136 E De La Guerra Street
MAD Academy Dinner and Gala
---
---
We need donations. We are looking for every MAD family to donate at least two items to either the Live, silent, online auction or purchase a sponsorship. Donations due Feb 22nd.

Some examples of items we are looking for are:

Hotel stays, second home/vacation rentals, experiences...donate tickets to Lotus Land, behind the scene tours, sports tickts, an annual subscription to The Santa Barbara Zoo, Santa Barbara Natural History Museum.

Restaurant gift cards: The Honor Bar, Lucky's, Lark, Summerland Beach Cafe, Oli Limone and many more.....

Wine or wine touring/tasting

Services from business, web design, photography, private chefs..

The online auction is fun and useful as friends and family can participate and help the MAD Academy.. Click here for a list of items you can look at and forward.

Gala tickets are SOLD OUT!

You can upload your donation/solicitation yourself.

Click on the link below and donate something or send the link to someone who has a business and wants to donate.

If you can't come to the event please donate.

Click on the link below to make a donation.
---
For information on the event contact
---
---
Last year's Gala was a huge, sold-out success !
The proceeds from our annual fundraiser go directly back to the MAD Academy students. Your generous gift contribution will allow us to serve diverse students in our community, keep computers and media equipment current and bring engaging speakers to MAD and allow the MAD teachers to continue to provide hands-on, state-of-the-art training and instruction to our students.
---
Give a little and get a lot in return.
Whether you have 1 item or 100 to contribute, your participation is an invaluable part of our fundraising efforts. By donating an item or service directly online, you'll be helping to raise money for our organization, and you'll receive a mention on our site that can link back to your own web page.
Thank you,
The Gala Committee
---
Live Event Details
Sat Mar 11, 2017
5:30 PM - 10:30 PM PST
Santa Barbara Historical Museum
136 E De La Guerra St, Santa Barbara, CA 93101
Add to My Calendar
Get Directions
The MAD Gala And Auction:
When: March 11th, 2017 - 5:30 PM
Where: Santa Barbara Historcal Museum
What: MAD Academy Dinner and Gala
Become a Sponsor
Place your company's logo on our site that links back to your own web page and you could develop new business.
Sponsorship Levels:
Platinum - $10,000
Gold - $5,000
Silver - $2500
Bronze - $1000 - two tickets
or just donate...$1-$999
Help underwrite the event or sponsor a MAD Teacher.
Contact Sponsorship Chair, Kim Clark (click here), or call at 805.708.8755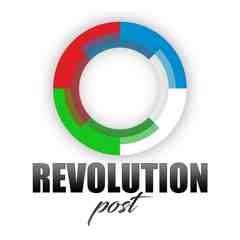 Revolution Post - Devon Collins, Dean Perme, Amy Love
Michael & Stacy DiFilippo
The Dore Family