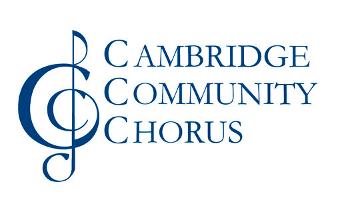 The Auction is OPEN until Friday May 12!
The Cambridge Community Chorus 2017 Auction is now open for bidding for just two short weeks.
We have a huge variety of items, including:
Red Sox tickets

Vacation homes both near and far

Fitness opportunities

Jewelry

Unique experiences
Take a look at our items and share the auction with your family and friends. We have something for everyone. You can share the whole auction on this page, or a specific item you think a friend will like.
Past bidders, is your credit card info up to date?
Have you been issued a new credit card or a new expiration date since last year's auction? If so, please click on "my account" in the upper right of this page, then click on the light blue text "credit cards," on the left side. Make any changes. You can't win items if your credit card has expired or changed!
Note to Out of Town Bidders
We want your bids! Many items can be shipped either first class mail for no charge in the case of tickets or gift cards, and smaller items for $7 via USPS Priority Mail. Check the Special Notes on each item for the shipping policy.