Live Event
Fri May 19, 2017
6:30 PM - 9:30 PM EDT
The Mopco Improv Theatre
10 N. Jay Street, Schenectady, NY 12305
Donate Now
Top Bidders
smaceyka

$829

cmclark2010

$680

crestiemommy

$569

bobeckclan

$526

keuffel

$485

Brigittehj

$456

Handsome_Jack

$435

Cristofor

$395

AMNelson2

$370

nf8cc3d18

$300
Auction Closed! Thank you for your participation!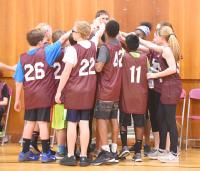 The Brown School Online Auction was a great success. Thank you all for taking the time to support Brown School. Congratulations to everyone who:
placed a winning bid

generously donated an item for auction

invited family, friends and community to make their bid to support our school!
Here are Brown School, we are mindful of the many worthy organizations that seek your support and we are most grateful that you have chosen Brown School as the recipient of your generosity.
If you have won an item it will be available for pick up on Wednesday May 31!
Become a Sponsor
If you or your organization would like to become a sponsor please complete our simple form and we will contact you.