Donate Cash
Auction Links
Top Bidders
kb3cd637c

$865

Tony1234

$837

tpcb721c8

$748

Grassiassdios

$485

marigold58

$430

wmeb9d255

$415

mikeburrows

$315

fncer

$300

daba99a33

$296

00cf885

$285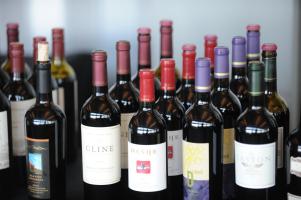 Bid and Win The Best Zinfandel Wine and Experiences Here
The Zinfandel Advocates and Producers (ZAP) auction is being held May 9 through May 19, 2017, and will help ZAP continue advancing public knowledge of and appreciation for American Zinfandel and its unique place in our culture and history.
Your participation at ZAP's online auction supports programming, education and research that are offered by Zinfandel Advocates and Producers for the benefit of our members and the public. ZAP actively involves hundreds of wineries and thousands of advocates achieving a national and international understanding of Zinfandel as America's Heritage Wine.
Zinfandel Advocates and Producers is a not-for-profit, educational 501(c)(3) organization.
Please tell your friends, family, and community. Get everyone in on the auction action!
Thank you to our Shipping Partner: Cartons and Crates
With 30 years of experience serving Napa Valley, Sonoma and the world, we have fine-crafted the art of what we do best... one-of-a-kind shipping, packaging and fulfillment services. Cartons & Crates Napa Valley Shipping and Packaging Co. ensures safe and secure pick up, delivery, packing and shipping of any item you may need to ship, specializing in premium wine, fine art, rare antiques, and wine country products. Our superior service is guaranteed with every order and every transaction.