Auction Links
Top Bidders
MYNK

$510

ncammaro

$440

kcf28c7b6

$400

va5feda94

$390

jherman3

$390

bgb692585

$340

SophiaandMarina

$320

km970491d

$300

addb9c93f

$200

07030mom

$200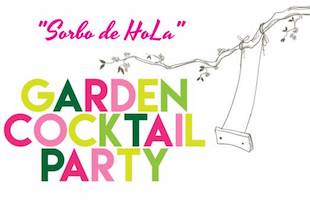 Garden Cocktail Party
Proceeds raised through the Garden Cocktail Party will help HoLa equip classrooms, develop classroom technology, enhance our arts programming and curriculum development, and provide professional development for our teachers.
Social Affairs #47337
Live Event Details
Sat Jun 3, 2017
5PM - 8PM EDT
Church of the Holy Innocents
524 Willow Avenue Hoboken, NJ 07030
Add to My Calendar
Get Directions
Join the Friends of HoLa as we host a cocktail reception to close out the school year. At this event, we will be celebrating HoLa's committed teachers and administrators!
Features:
Specialty drinks
Light fare from popular local restaurants
Cork pull
Class art projects
Class baskets
... and more!
Early bird tickets $60 (until 5/21)/General Admission $75
Date Saturday, June 3 from 5:00-8:00pm
Location Lawn of the Church of Holy Innocents, 524 Willow Street, Hoboken
Suggested Attire Fedoras and Flowers