Auction Links
Top Bidders
bidding

$3,200

ds5c1bbfc

$2,150

sa03b0b2f

$1,900

ck3123807

$1,880

Hollis_1

$1,700

jerrydtri

$1,250

Milski2

$1,242

ebe718795

$1,150

krdc5c342

$1,130

ga675e986

$1,100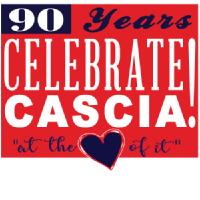 Celebrate Cascia: At the Heart of It!
The Celebrate Cascia 2017 is now closed. Thank you all for taking the time to point, click and bid in order to support Cascia Hall Preparatory School. Congratulations to everyone who:
placed a winning bid
generously donated an item for auction
invited family, friends and community to make their bid to build a better world
Online Auction Item Pick-Up
Winners of the online auction can claim their items in the Brecht Center in the Cascia Hall Upper School at the following times:
Wednesday, April 26, 2017 from 8am to 9am and 2pm to 3:30pm or Thursday, April 27, 2017 from 2pm to 3:30pm.
Auction winners who are unable to pick up their items during these times should email Kerry Hornibrook at khornibrook@casciahall.com
AUCTION CLOSES TODAY AT 1:00PM!!!
PLACE YOUR BIDS NOW!!!
BID LIKE THERE'S NO TOMORROW - BECAUSE THERE ISN'T. THIS IS IT! OUR FUNDRAISING GOAL IS IN SITE. YOU CAN HELP US GET THERE!
JUST ADDED:
LAustin Cascia Hall Original Art
Kate Spade Handbags
Bahama Sun
Island Nation
Shoppe Sasha
WELCOME TO THE ONLINE AUCTION!
This year marks Cascia's 90th year of commitment to preparing students for college and beyond through a challenging academic program and focusing on the core values of Veritas (Truth), Unitas (Unity) and Caritas (Love).
The Celebrate Cascia 2017 online auction will run from April 17, 2017 to April 25, 2017, with proceeds benefiting three key areas: Financial Aid, STEM programs, and library improvements and enhancements.
NEW ITEMS:
FlyingTee Golf
Tulsa Shutter Shack's Photo Booth
Yeti Hopper Flip
HAPPY BIDDING!
Questions? Email khornibrook@casciahall.com