Donate Cash
Auction Links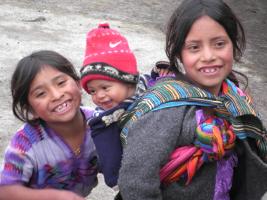 Offering HOPE and OPPORTUNITY!
The Highland Support Project's Dinner for Hope auction is now open. It will run from April 22, 2017 to May 19, 2017, with proceeds being used to tackle maternal health and well-being through the midwife program in Guatemala while also working with the White Mountain Apache Tribe in Arizona, where we are establishing structured internships and mentoring for youth in a population battling one of the highest suicide rates in the world. Providing summer employment, job training, skill development and fellowship.
Projects and needs are determined and directed by the local people – this is a major differentiator to other NGOs.
All donations are tax-deductible to the extent permissible by the law. Auction items range from relaxing vacation getaways to event tickets and massages! So, tell your friends, tell your family and share with your community. Let the bidding begin!
Place Your Bids to help us reach our goals!
Now is your chance to not only get all the great items you want, but to do it knowing you are helping support our organization and mission.
The HSP Dinner for Hope is a wonderful opportunity for you and your members, your family and friends to enjoy an evening together while helping the Highland Support Project (HSP) change lives in the indigenous communities in Guatemala and Arizona we they serve. HSP projects meet needs identified by the communities themselves and empower them to succeed. Every dollar raised goes to HSP's grassroots and holistic approach of tackling the culture of dependency that has trapped many rural communities. Since the early 1990s HSP has built nearly 10,000 cook stoves for families in Guatemala.Other projects include a health clinic, a school cafeteria, a complete sanitation system and organic gardening projects in Arizona.
Tickets for our "Dinner for Hope" can be purchased at: