Donate Now
Top Bidders
silverfrog

$7,001

lc6eda912

$5,831

cm7ddb1be

$5,200

pcb8e0ab0

$5,140

jcdf5bbd9

$4,885

mkerr

$4,275

wh11200b4

$3,709

jb4a0592d

$3,600

sceabf66c

$3,410

ks7b1e52f

$3,200
Harvard Varsity Club 3rd Annual Online Auction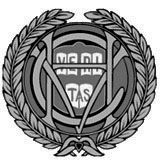 There are some things in life money can't buy:
--The memories of playing on a Harvard Team.
--Your relationships with Harvard teammates.
--An Ivy title.
For everything else, there is the Harvard Varsity Club Online Auction!
Remember, items that are bought over the fair market value are tax deductible, so feel free to BID EARLY. BID OFTEN.
Every dollar raised in this auction will benefit Harvard Athletics. From our career services program to the letterwinners dinner. The HVC brings together 25,000 current and former Harvard athletes with the mission to preserve the traditions, foster the ideals, and advance the interests of Harvard Athletics.
Don't miss out on this opportunity to support the nation's biggest athletics program and have some fun on the way. Bid early and often!
Become a Sponsor
If you or your organization would like to become a sponsor please complete our simple form and we will contact you.