Live Event
Sat Mar 17, 2018
5:30 PM - 11PM CDT
Minnetonka Community Center
14600 Minnetonka Blvd Minnetonka, MN 55345
Order Tickets
Donate Now
ONLINE ITEMS AND GALA TICKETS FOR SALE NOW!!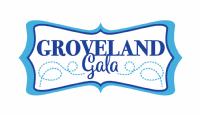 Teacher Experiences, Special Groveland Experiences, and Great Gatherings are now available for purchase on a first come, first served basis!
Tickets to attend the 2018 Groveland Gala are now available HERE!
2018 Groveland Gala: Saturday, March 17 5:30-11pm
Only 200 tickets are available!
You also have the opportunity to purchase a Teacher Ticket to sponsor a teacher's attendance to the Gala Event
Fantastic LIVE AUCTION ONLY!
NEW THIS YEAR: Instead of our online silent auction and class baskets, enjoy playing various games such as Plinko, Casino, Putting Green, Pot of Gold, and the Diamond Mystery Box! Purchase game punch cards prior to Gala HERE or at the door. All games will end at the beginning of the live auction.
Great Entertainment: DJ, appetizers, desserts, drinks, and more included
Bring your phone or tablet to view auction items
Bring some cash to play games and to purchase your special "Bar Solo Cup!"
Can't attend the Gala? If you wish to make a Direct Donation to the Groveland PTA*, you can do so by using the "Donate Cash" icon at the right of the screen, or by navigating to the "Make a Donation" item listings on the Gala homepage.
* Based on the results of our Groveland community feedback, there is no specific "Fund-a-Need" for 2018. All donations received will be contributed to the PTA operating fund to directly benefit the students of Groveland Elementary in the form of classroom enrichment, field trips, school-wide programming, fine art and cultural opportunities, bully prevention, STEM programs, as well as new and ongoing PTA initiatives.
Become a Sponsor
If you or your organization would like to become a sponsor please complete our simple form and we will contact you.