Donate Cash
Auction Links
Top Bidders
is65ccc69

$860

eg0fce275

$740

GCrosthwaite

$470

jw20b8615

$465

jdce6d967

$400

sod6e557d

$355

dg46e2350

$315

channywoo

$270

ck4d869a6

$230

scMay

$215
The Online Auction is Open!
The online portion of St. Andrew's 2018 The Greatest Show on Earth Gala is now open. The auction will run from October 29, 2017 to March 24, 2018, with the live event taking place on March 24, 2018.
This is St. Andrew's biggest fundraising event of the year which helps us reach our annual target of $50,000, which is vital to the school, as tuition covers only a portion of operating costs. These funds will also help our school fund a new robotics team, upgrading and supplying an aging technology, science laboratory and arts department.
There are many ways that you can help us reach our goal. Please contact Carol DePhillip in our Business Office @ (626) 796-1501 or gala@saspasadena.com.
Auction items range from exotic vacation getaways to donated items guaranteed to delight and surprise. So, tell your friends, family, community. Let the bidding begin!
Live Event Details
Sat Mar 24, 2018
5PM - 11PM PDT
200 South Euclid Avenue, Pasadena, CA
Add to My Calendar
Get Directions
St. Andrew's annual gala is an event not to be missed. This year's highly anticipated fundraising gala is inspired by Erin Morgenstern's poetic and beautifully illustrated story, "The Night Circus".
Please visit our website: saspasadenagala.org for more information on how to get a seat for this most amazing event.
Make Your Bid to Support St. Andrew Elementary School
St. Andrew Elementary School is a non-profit organization with parents and staff dedicated to ensuring academic, creative, emotional, physical, and social enrichment to empower and prepare our students to achieve higher levels of education and training, which will help cultivate the human talent that is essential for becoming active citizens, inspiration and leaders in their community as well as gain access to a better life. It's our largest annual fundraiser and we hope to raise $50,000, which is 30% of our annual expenses.
Our school is a very diverse PK-8 school in Pasadena serving about 260 students, many from low-income families or single-parent homes. Over 47% of our students qualify for scholarships or financial assistance. The programs we support are critical to enriching the educational experience of such a community.
Proceeds from the gala will go towards a new technology & robotics program, updating an aging arts and science programs, and supplementing teachers' classroom budgets for supplies. Over 80% of what we spend goes back to education, students and classrooms, and the rest goes toward administration; no one is paid on the fundraising committee. Donors will be recognized on our auction website (logo and link), Facebook event page, event brochure, bulletin boards, and flyers sent home to families. We are happy to put out any promotional materials as well.
Thank you for your consideration and continued support.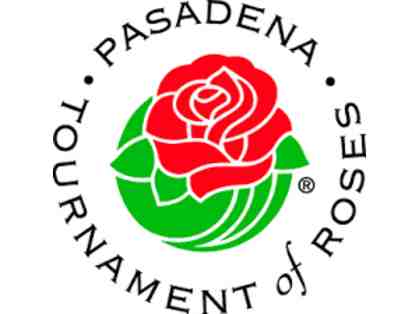 129th 2018 Tournament of Roses Parade