Auction Links
Top Bidders
portland

$1,367

WoodsideMommy

$1,053

cebb7b73a

$900

emilialeel

$833

llf2f9860

$698

MicheleSR1

$692

ds8b7ca98

$655

kofffa955

$650

acha1

$583

BTnyc

$567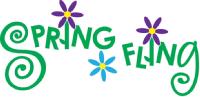 The Online Auction is Open! Start Bidding Now!
Click on VIEW ALL ITEMS above to peruse all items available for bidding, broken down by Category, along with a listing of new items recently added.
The online portion of 2018 Computer School Auction is now open. The online auction will run from April 9, 2018 to April 18, 2018, with the live event taking place on April 21, 2018. Proceeds go to The Computer School in order to support teachers and staff in providing an environment for advanced learning. Auction items range from exotic vacation getaways to donated items guaranteed to delight and surprise. So, tell your friends, family, community. Let the bidding begin!
Please note the bidding end times are staggerred to maximize bidding opportunites, these are the close times for each category on April 18th:
Books 9:46pm
Clothes & Accessories 9:47pm
Dining 9:58pm
Food & Gourmet 9:48pm
For the Home 9:59pm
For your Pet 9:49pm
Health & Fitness 9:50pm
Kid's Classes 9:51pm
Kid's Parties 9:45pm
Memberships 9:59pm
Professional Services 9:52pm
Spa & Beauty 9:53pm
Summer Camps 9:54pm
Tickets - Entertainment 9:55pm
Tickets - Sports 9:56pm
Travel 9:57pm
Tutoring 9:45pm
Unique Experineces 10pm
Live Event Details
Sat Apr 21, 2018
7PM - 11PM EDT
The Riverside Church
490 Riverside Drive New York, NY 10027
Add to My Calendar
Get Directions
Make Your Bid to Support The Computer School!
Now is your chance to not only get all the great items you want, but to do it knowing you are helping support our organization and mission.
All sales are final and subject to the terms and conditions stipulated by the donors. All items have been donated to The Computer School and are sold by the PA, and not the donor. Purchasers may not ask for refunds or exchanges from donors or The Computer School.
The Computer School warrants neither the quality nor the value of the items and services at the Live Auction or Online Auction. Descriptions of items have been made with every reasonable effort to be accurate. However, all items are sold "where is" and "as is" and without warranty or representation of any kind as to the correctness of description, authenticity, condition, or quality of fitness for any purpose. By participating in this Auction, each bidder recognizes and agrees that the Computer School, the PA nor anyone who assists in this Auction shall be liable for any occurrence resulting from the use of items and services.