Auction Links
Top Bidders
sherunsthistown

$3,075

lvff83baa

$2,100

jccdc3fb9

$1,601

JEPlex33105

$1,580

mf7e50dd3

$1,500

ITSMINE1

$1,500

jsdc599d4

$1,200

allidoiswinnomatterwhat

$1,000

ws90224b7

$900

MEDappen

$885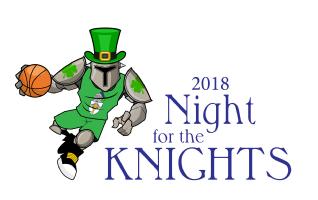 Our Live Event is Saturday, March 17th! Bidding ends Saturday, March 17th at 9:00 pm! Buy It Now removed Thursday, March 15th at 10:00 pm!
The online portion of 2018 Night for the Knights is now open. The auction will run from December 1, 2017 to March 17, 2018, with the live event taking place on March 17, 2018. Proceeds go to Blessed Sacrament School in order to support our school.
Auction items range from exotic vacation getaways to donated items guaranteed to delight and surprise. So, tell your friends, family, community. Let the bidding begin!
Live Event Details
Sat Mar 17, 2018
6PM - 11PM EDT
Ramada Inn
2703 Ramada Rd Burlington, NC 27215
Add to My Calendar
Get Directions
6:00pm
MOBILE BIDDING ALL NIGHT! Bring your device or use one of our computer stations.
6:15pm
Heavy Hors d'oeuvre & Open Bar (Beer, Wine & a special St Patty's Day cocktail)
March Madness Basketball on the Big Screens ALL NIGHT LONG!
Games begin at 6:10, 7:10, 7:45, 8:40, and 9:40
Music and Dancing in the Party Zone
6:30pm
A few words from Mr. Todd Palmer
7:30pm
2nd Paddle Raise
A few words from Dr. Tim Beshel
Dessert and Coffee
8:30pm
3rd Paddle Raise
A few words from Principal Maria Gomez
Delta Contracting YETI Raffle
9:00pm
9:30pm
4th Paddle Raise
A few words from Todd Palmer
Champion Law "Big Three" Raffle Drawing
***Late Night Pizza Delivery***
Make Your Bid to Support Blessed Sacrament School!
Now is your chance to not only get all the great items you want, but to do it knowing you are helping support our organization and mission.