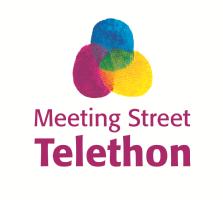 The Online Auction is Open!
The 2018 Meeting Street Telethon Auction is now open. The auction will run from January 4, 2018 to January 27, 2018, with proceeds going to Meeting Street in order to support the over 5,000 children and their families served by Meeting Street. Auction items range from musician autographed memorabilia to sporting and theater tickets and many other items guaranteed to delight and surprise. So, tell your friends, family and community. Let the bidding begin!
Be sure to tune in to the Telethon, presented by Cardi's Furniture and Mattresses, LIVE on WPRI 12 and FOX Providence on Saturday, January 27th from 7 PM - 11 PM.
All questions regarding this online auction should be directed to the auction administrator at events@meetingstreet.org.
*Please note: Items will be available for pick up at Meeting Street, 1000 Eddy Street, Providence, RI between February 5 and March 2, 2018. Specific pick up times will be included in a confirmation email that will be sent once the winner's payment is processed. For out-of-state bidders, kindly contact the auction administrator at events@meetingstreet.org to pick up at our Dartmouth, MA campus or arrange for shipping at the bidder's expense. Thank you!
Make Your Bid to Support Meeting Street!
Now is your chance to not only get all the great items you want, but to do it knowing you are helping support the more than 5,000 children and families served by Meeting Street.
Meeting Street is where children of all ages and abilities receive individualized attention from highly trained, dedicated educators, therapists, and staff who work as a team, sharing strategies and identifying solutions to bring out the best in each and every child.
At Meeting Street we believe in the power of inclusion and foster it in all we do. Our goal is to create an environment, and ultimately a world, where individuals of all abilities learn, play, work, and live together.