Auction Links
Top Bidders
DontOutbidMeOrElse

$1,165

MrRadical

$790

cef30c836

$739

volcano70

$684

jcf1e3fd7

$650

ms3abca1f

$600

em7e0a0f8

$590

dazdat

$582

jcc1a2754

$525

Mr_Tapatio

$504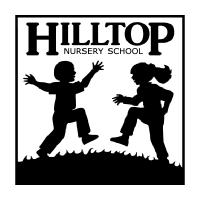 2018 Hilltop Nursery School Silent and Online Auction Fundraiser
Starting on March 1, 2018, Hilltop Nursery School will be auctioning off a number of fun and unique items to bid on to raise money for our organization.
All of the proceeds from this event support our SCHOLARSHIP FUND and help provide access to high-quality pre-school education for more children in our community.
Winning bidders from outside of Los Angeles will be charged for shipping and handling of items, excluding gift cards and gift certificates. Local winning bidders can take items home from the event if they attend, or pick up items from Hilltop the week after the event. Details will be in the winning bid email.
Live Event Details
Sat Mar 10, 2018
6PM - 9PM PST
Los Angeles River Center
570 West Avenue 26 Los Angeles, CA 90065
Add to My Calendar
Get Directions
Join us for a night under the stars featuring food, drink, live entertainment and a chance to bid on unique experiences and items from both locally sourced and nationally recognized vendors...
all in the name of supporting greater access to high quality preschool education!
All proceeds from this event go directly to Hilltop Nursery School's scholarship fund which provides tuition assistance to families that financially qualify.
So, purchase your tickets (a portion of which is tax deductible), dust off your dancing shoes and get ready to party, score some deals and earn some major karma points!
Here is a small sampling of our unique items for auction.