Donate Cash
Auction Links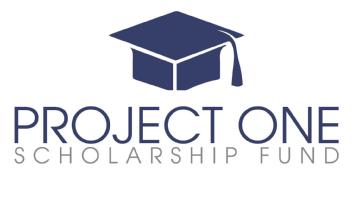 The 7th Annual Power of One Fundraiser
Project One Scholarship Fund is a 501c (3) organization dedicated to expanding college education to students of lower-income, single-parent families in Charlotte, North Carolina. Our scholarships help students attend a public college or university that their families could not otherwise afford.
Project One is more than a scholarship fund. Our goal is to provide students with a solid foundation that includes a college education, financial literacy, and an understanding of each student's gifts and talents as they begin to make their own mark in the world. Students have support throughout the course of their programs and scholarship from a Project One Mentor.
Starting on March 13, 2018, Project One Scholarship Fund will be auctioning off a number of fun and unique items to bid on to raise money for our organization - and the more items we have the more money we can raise, so we're asking for your help.
Please participate in our Auction or donate directly to our cause by clicking the "Donate Now" link on any page to give 100% of your contribution to Project One.
Thank you for taking the time to learn about Project One and we hope to have your support!
For more information: www.ProjectOneScholarshipFund.org
Live Event Details
Thu Mar 22, 2018
6:30 PM - 8:30 PM EDT
Noah's Event Venue
2421 Yorkmont Rd, Charlotte, NC 28217
Add to My Calendar
Get Directions
March 22: NASA Engineer Dr. Christine Darden And Educator James E. Ford Celebrate The Power Of One
Each year, select high-achieving Charlotte-area high school seniors from low-income, single-parent families are able to attend college thanks to Project One Scholarship Fund (POSF). Once a year, POSF asks for support from individuals and the community to make that dream come true.
The seventh annual "Power of One" fundraiser is on Thursday, March 22 from 6:30 to 8:30 p.m. at Noah's Event Venue, 2421 Yorkmont Rd., in Charlotte. There is no fee to attend, but advance registration is required.