Donate Cash
Auction Links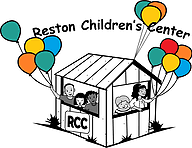 The Online Auction is Open! Our Live Event is coming soon.
The online portion of Reston Children's Center 2018 Silent Auction & Fiesta is now open. The auction will run from March 5, 2018 to March 8, 2018, with the live event taking place on March 10, 2018. Proceeds go to Reston Children's Center in order to support our two year effort to purchase a new bus. Auction items range from exotic vacation getaways to donated items guaranteed to delight and surprise. So, tell your friends, family, community. Let the bidding begin!
New this year at the Live Event -- The opportunity to bid on a special bus ride!!
Live Event Details
Sat Mar 10, 2018
6PM - 10:30 PM EST
Frying Pan Park Visitor's Center
2739 West Ox Road Herndon, VA 20171
Add to My Calendar
Get Directions
The annual Silent Auction has become an RCC tradition that you won't want to miss. Scheduled for Saturday, March 10th, the auction dishes up great food, music and wonderful prizes in a casual, adults-only environment. During the course of the evening you'll have the opportunity to participate in both the silent and live auction if you choose while you mingle with other parents and teachers and enjoy a scrumptious meal.
The Silent Auction is filled with items donated by local businesses and RCC parents, friends and family that you can bid on during the evening. Wind your way through the tables filled with treasures simple to extravagant. What's your preference—tickets to a sporting event? A romantic getaway to a B&B in Middleburg? A basket filled with fine wines? Autographed sports memorabilia? Maybe a great family portrait, a box of wonderful kids books or services for your home or business. Whatever you like, you're sure to see something you'll want to bid on at the Silent Auction. Don't be surprised if your MVT (Most Valuable Treasure) is yours—for a bargain!
Things really heat up during the Live Auction. A special guest auctioneer emcees the live auction, describing the various items while adding a large dose of humor throughout. Each year the children of RCC create one-of-a kind items that parents, grandparents, teachers and friends hope to take home. These keepsakes are worth their weight in gold, and are on display at the school in the days leading up to the auction. Past live auction items have also included trips to amazing places around the country and across the seas. Guest will raise a hand, a glass or even their voices to bid on the wonderful prizes.
This year's Fiesta theme means inspired dinner fare from the south of the border. In addition, margaritas, beer & wine plus soft-drinks will quench your thirst throughout the evening. So find a sitter and invite friends and family to participate (they'll love the prizes, too) and plan to join us for one of the most fun events on the RCC calendar. Can't attend? You can still participate in the online auction, place bids on live auction items through Fahemeh, you can donate an auction item, or you can sponsor a teacher or two.
So mark your calendar for March 10th!
Questions? Contact Tiffany Emami-Locke (tmandis@gmail.com). See you there!
Make Your Bid to Support Reston Children's Center!
Now is your chance to not only get all the great items you want, but to do it knowing you are helping support our organization and mission.