Donate Cash
Auction Links
Top Bidders
jp318628e

$1,440

gff46c8b7

$1,248

dancingwiththestars

$1,133

Luke15

$650

Ladybug88

$631

js66a3499

$582

ahfff5d3c

$570

tsj913

$428

ra68ee714

$405

scMay

$368
BID BIG FOR THE KIDS !!!
Starting February 18, 2018, Roosevelt Elementary Booster Club will be auctioning off a number of fun and unique items to bid on to raise money for OUR KIDS - and the more items we have the more money we can raise, so we're asking for your help.

Give a little and get a lot in return.
Live Event Details
Sat Mar 3, 2018
7PM - 10PM PST
Solidarity
1414 Lincoln Blvd, Santa Monica, CA 90401
Add to My Calendar
Get Directions
Platinum Sponsor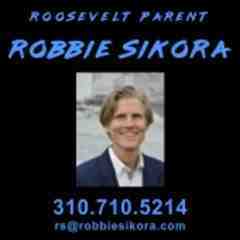 Robbie Sikora
CLICK THE DONATE NOW BUTTON ON THE RIGHT SIDEBAR !!!