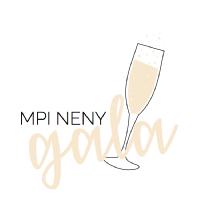 MPI Northeastern NY Chapter / 2018 GMID Gala
was a huge success and Auction continues
through May 31, 2018.
MPI NENY's Inaugural Global Meetings Industry Day Gala was a huge success with almost 150 people in attendance on Thursday April 12, 2018 at the Albany Capital Center. Congratulations to the Award Winners: Industry Leader - Todd Garafano; Outstanding Partner - CMI Communications; Most Enthusiastic Member - Chloejean Tedford; Most committed Volunteer - Susan Baker; and President's Award - Melissa Carter.
The Online Auction will continue through Thursday, May 31, 2018.
Give a little and get a lot in return. By donating an item or service, you will be supporting all of the vital activities of our organization and you'll receive a mention on our website with a link back to your website.
Show your support by clicking on the "Donate Items" button in the right hand column and contributing an auction item to our catalog.
Or click the link to access our Online Donor Form that you can complete and email to Alicia Perez Osur.
Contact Alicia Perez Osur at osurap@sunysccc.edu or 518-836-2812 or Steven Preston at steven.preston@conferencedirect.com or 518-888-5561 with any questions.