WCNS online auction is OFFICIALLY OPEN!!!!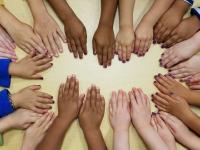 Watertown Cooperative Nursery School is auctioning off a number of fun and unique items to bid on to raise money for our organization - so we're asking for your help.
WCNS is a non-profit play-based preschool. At the heart of our school is a strong community of families and teachers who work together to provide rich educational experiences for the children within our community.
The funds raised through this auction go directly to supporting the operating costs of the school as well as providing scholarship opportunities for families and enrichment programs for the children.
If you're not interested in any of the auction items but would still like to show your support, you can donate money to our event. At the top right of this page there is a section to choose how much you'd like to donate.
Thank you for your support.
Donations Welcome!!!!
Show your support by clicking on the "Donate Items" button to contribute to our catalog.
Important Disclosures:
1) This is a fundraising event and as such, there are no refunds.
2) All winning bidders will be charged a transaction fee of 5% of their bid to cover a portion of the administrative fees associated with the auction. Our fees include a 9% administration fee from BiddingforGood, credit card processing fees, and mailing costs. We thank you for your understanding and for your support of our school.
Featured Items: Great Escapes
Become a Sponsor
If you or your organization would like to become a sponsor please complete our simple form and we will contact you.