Donate Cash
Auction Links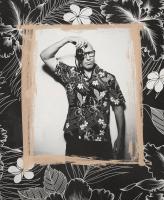 The Online Auction is Open!
Verve Portraits has been a committed partner with the KIDS Foundation for many years. Each year, Verve employees from across Australia create a series of contemporary art pieces that are presented at a gallery in Melbourne for auction with all proceeds going to the KIDS Foundation.
All proceeds will go to KIDS Foundation in order to support young people to cope with the physical and emotional after-effects of living with burns and other life-changing injuries. This exclusive event will run from June 11 - June 25, and will feature a limited series of artwork from innovative artists that visually represent the themes of 'Change'.
Auction items are finished artwork and beautifully framed.
So, tell your friends, family, community. Let the bidding begin!
Live Event Details
Tue Jun 26, 2018
12PM - 2PM AEST
RACV City Club
Level 17, 501 Bourke Street, Melbourne. VIC. 3000
Add to My Calendar
Get Directions
A unique opportunity exists for you to be inspired by the work of the KIDS Foundation, a charitable organisation that educates children to stay safe and empowers those living with serious injury and burns to face the world.
Australian sports broadcaster Hamish McLachlan will entertain guests as he leads a panel of courageous young burns survivors to tell their story. Guest speakers include young survivors Fletcher, Spencer and Madison, youth ambassador Matt Thiele and KIDS founder Dr Susie O'Neill.
Enjoy this light-hearted chat over lunch at the RACV City Club and help to build strong lives.
Thanks to the RACV's generous support, every dollar raised through ticket and raffle sales on the day will go to KIDS.
COST
$110 pp or $1000 for a table of 10, includes two-course lunch and beverages
To secure your seat call RACV Special Events on 9944 8876 or email memberevents@racv.com.au
Make Your Bid to Support KIDS Foundation!
Now is your chance to not only get all the great items you want, but to do it knowing you are helping support the KIDS Foundation.
The KIDS Foundation is a small but effective injury prevention and recovery charity that has been operating for 25 years, directly reaching more than 30,000 children each year.
Our mission is to keep children safe and create a better life for those living with serious injury and burns.
SPECIAL BONUS GIFT OFFER
Our friends at Verve will also donate a Gift Experience* at one of their first class studios across Australia.
Spend over $250 and receive a $600 Verve gift experience voucher
Spend over $500 and receive a $1200 Verve gift experience voucher
* Gift experience includes a 90 minute photographic session, a cinematic viewing of your session and complimentary framed art piece of your favourite image

You can find us on Facebook here
Exclusive KIDS Foundation Network Partners Auction