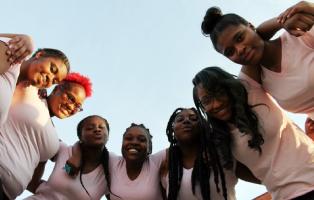 Join us at our first ever SHE: The Tilted Crown Affair!
Live Event Details
Wed Aug 1, 2018
4PM - 7PM EDT
El Club Detroit
4114 Vernor Hwy, Detroit, MI 48209
Add to My Calendar
Get Directions
Mariners Inn's SHE: First Annual Tilted Crown Affair will be an extraordinary event to celebrate the young women of SHE as well as women making a difference in the lives of Detroiters. There will be an awards ceremony to present three awards: "Strong", "Healthy" and "Empowered" - the pillars of the SHE program. We are also presenting a "SHE Award" to an individual or organization that has supported the SHE program. Please join us for this exciting event on Wednesday, August 1st from 4 to 7 at the El Club in Southwest Detroit. 'Even when the crown is tilted, SHE is still a Queen!'
The SHE Program was started as a way to engage daughters of the men who come to Mariners Inn to work toward recovery from substance abuse. The young women go through counseling, learn valuable life skills, work toward personal goals, exercise, learn from strong women in the community, and grow with each other. We just graduated a class of SHE girls in May and we can keep this program running each year with your help!