Donate Now
Top Bidders
Honeybear1324

$8,880

lc6eda912

$7,580

tode27a6e

$7,401

ih5ae2bb5

$7,400

harveybrown

$4,840

dr0dcdc1e

$3,910

mkerr

$3,696

med73a569

$3,425

Htshowa

$3,415

KS2487

$3,365
Harvard Varsity Club 4th Annual Online Auction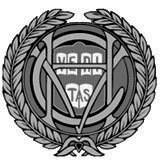 There are some things in life money can't buy:
--The memories of playing on a Harvard Team.
--Your relationships with Harvard teammates.
--An Ivy title.
For everything else, there is the Harvard Varsity Club Online Auction!
Remember, items that are bought over the fair market value are tax deductible, so feel free to BID EARLY. BID OFTEN. Make a tax-deductible donation to the HVC and get great stuff.
Every dollar raised in this auction benefits the HVC and our mission to preserve the traditions, foster the ideals, and advance the interests of Harvard Athletics.
Career services for student-athletes, The Susan and Cory '90 Thabit Varsity Lettersweater Program, 1,000-person Senior Letterwinners' Dinner, Abercrombie & Vollmer Funds, Hall of Fame — the HVC — bringing together all current and alumni Harvard athletes!!
Bidding makes a difference.