Featured Sponsors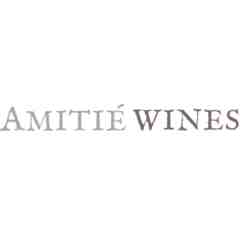 Amitie' Wines
Donate Cash
JOIN FRIENDS AND FAMILIES OF LCH FOR OUR ANNUAL BELLY UP BASH!
This fun tradition continues and features a night of dinner, dancing, drinks, and the famous "Nose to Arm Raffle!" Hosted with a very generous partnership with The Belly Up, this year's event also features a wildly entertaining and exclusive performance by GRACEBAND! Even better- "Elvis" is also one of LCH's very own!
Live Event Details
Sat Mar 16, 2019
5PM - 8PM PDT
The Belly Up Solana Beach
143 S Cedros Ave, Solana Beach, CA 92075
Add to My Calendar
Get Directions
THE EVENT:
Your ticket includes a buffet dinner, a welcome drink, and an exclusive performance by Graceband just for friends of LCH.
THE ENTERTAINMENT:
GRACEBAND is an explosion of fun, high-energy, rock n roll. Channeling the best of "The King's" Vegas years, you'll hear the big hits with big arrangements, from California's only 12 piece Elvis Tribute.
You know the songs, but you haven't heard them done like this. C.C. Rider, Heartbreak Hotel & Suspicious minds? Sure we got that. How about a little Stray Cats, Queen and AC/DC? Well, we've got that too.
Graceband is the most authentic sounding tribute you will find, complete with a full horn section, backing singers and a world class stage show of lights, lasers, karate, and for a few lucky ladies, a silk scarf.
*Proceeds from your ticket purchase or donation directly supports valuable enrichment programs funded by La Costa Heights Elementary PTA and the Encinitas Educational Foundation. #thankyouverymuch