Featured Sponsors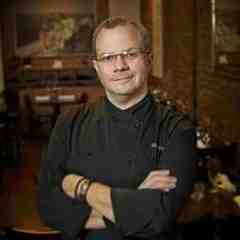 Chef Steve Chiappetti, Purely Simple Kitchen
Donate Cash
Auction Links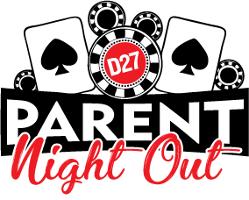 District 27 PTA Council is getting ready to run an online auction fundraiser as part of CLUB 27
Starting on February 15, 2019, District 27 PTA Council Board will be auctioning off a number of fun and unique items to bid on for our annual fundraising initiative.
Live Event Details
Fri Feb 22, 2019
7PM - 10PM CST
Pinstripes
1150 Willow Road Northbrook
Add to My Calendar
Get Directions
Tickets $40 Register online today!
Celebrate and party at Club 27 COUNCIL CASINO ROCKS!
Enjoy casual dinner and games, live and online auction, cash bar
Mingle with fellow D27 parents and have the opportunity to bid on great auction items such as Disney park hoppers, Chef's dinner in your home, sports/entertainment tickets, restaurants, salons, hotels, fashion, health & fitness and incredibly unique school opportunities!
Bid on hundreds of terrific auction items during the live auction and online at the Bidding for Good website.
Support this district-wide fundraiser contributing towards a new turf Gaga pit at Hickory Point, standing desks/moveable furniture at Shabonee and STEAM lab equipment at Wood Oaks.
Club 27 is hosted by District 27 PTA Council
Ticket Details
ENTRY TICKETS ONLY
Entry-only tickets $40

No game chip purchase required
GAME CHIPS ONLY
Game chips will be for sale at the event, $25 for 100 chips
When it comes to our kids, we're all in! So let's place our bets, roll the dice and have some fun as we raise money for our D27 schools!
Auction disclaimer: new items are added daily! Auction items/details subject to change.