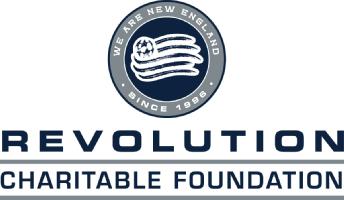 Help the Revolution Charitable Foundation Spread Some Holiday Cheer!
This holiday season, The New England Revolution Charitable Foundation would like to spread some cheer for those in need. We will be auctioning off a number of rare items with proceeds benefitting the New England Center and Home for Veterans' Gift-a-Vet program.
Gift-a-Vet is the holiday gift giving program for Veterans being served by New England Center and Home for Veterans (NECHV) in Boston. NECHV serves over 1,000 Veterans annually, with needs that extend beyond the holiday season. Gift-a-Vet coordinates holiday gifts for transitional residents and their children, as well as Veterans in the permanent on-site living spaces (SROs), and Veteran families served by the Supportive Services for Veteran Families (SSVF) program.
We've unearthed some unique Revs memorabilia dating as far back as 2010! In addition to Revs players on the current roster, there are pieces of memorabilia featuring Matt Reis, Jermaine Jones and Charlie Davies.
Bid on an item for that special Revs fan in your life this holiday season and support a great cause!