Donate Cash
Auction Links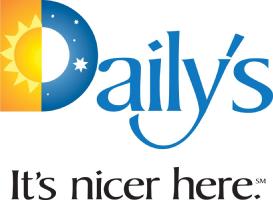 Many thanks to Daily's, our 2018-19 Title Business Partner!
RPDS is getting ready to run an online auction fundraiser!
Starting on March 7, 2019, Riverside Presbyterian Day School will be auctioning off a number of fun and unique items to bid on to raise money for our organization - and the more items we have the more money we can raise, so we're asking for your help.

Show your support by clicking on the "Donate Items" button to contribute to our catalog.

Give a little and get a lot in return.
Whether you have 1 item or 100 to contribute, your participation is an invaluable part of our fundraising efforts. By donating an item or service directly online, you'll be helping to raise money for our organization, and you'll receive a mention on our site that can link back to your own web page.
Live Event Details
Sat Mar 9, 2019
6PM - 10PM EST
Jacksonville Public Library - Downtown
303 N. Laura St.
Add to My Calendar
Get Directions
Saturday, March 9, 2019
6:00 p.m. - 10:00 p.m.
Attire: 70's Flare (costumes encouraged but not required)
ENTRANCE TO THE EVENT:
Entrance to the event is located on the backside of the Library (Main St. N) IMPORTANT: You MUST enter from Main Street entrance as the N. Laura St. is closed for a private event.
PARKING INFORMATION:
Duval Street Parking Garage
The entrance is located at 33 W Duval Street.

Nights/Special Events: The garage does not accept cash payment, credit card (credit or debit) is required. Parking is free when entering the garage after 5:00 p.m. as long as the ticket is validated at the Circulation desk. After 5:00 p.m. Library visitors will be charged a flat rate of $3.00, if ticket is not validated.*Exit after hours through center lane.
Street parking is available as well throughout downtown. Free on the weekends.