Auction Links
Top Bidders
rhc6e4b35

$585

jmfd28337

$365

vk3755539

$270

dp433cea1

$105

sm406135f

$85

fgf7e340d

$40

PresandCEO

$30

carro

$15

nwbowhunter

$15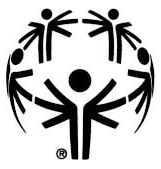 12 Days of Sports Memorabilia Online Auction
The 12 Days of Christmas (Sports Memorabilia Auction) is now open. The auction will run from December 5, 2018 to December 17, 2018, with proceeds going to Special Olympics Kansas. Let the bidding begin!
Make Your Bid to Support SPECIAL OLYMPICS KANSAS
Now is your chance to not only get all the great items you want, but to do it knowing you are helping support our organization and mission.