Donate Cash
Auction Links
We're Ramping up Booster's BID IT to WIN IT Spring Auction 2019!
Currently, we are collecting donations from one and all ...or just about anyone actually to fill the coffers for our online and live event!

Show your support by clicking on the "Donate Items" button to contribute to our catalog.
Fundraising efforts are utilized towards:
Funding Support for School Field-Trips, Supplies, & Learning Opportunities
Academic & Sports Awards Banquets
Books, Technology Items, Art Supplies, Photography Items
Athletic Uniforms and Equipment
Scholarships to Valedictorian & Salutarian
Assisting Various Families & Children in Need

Your business is highlighted from the time of your donation through the end of our Live Auction Event on the Bidding for Good site. Get your donations in sooner for longer marketing and advertising of your name and business nationwide.
Thank you in advance for you kind consideration and generous donations!
Live Event Details
Fri Apr 12, 2019
5:30 PM - 8:30 PM MDT
Russell Gates Building, Elbert, CO
Elbert, CO 80106
Add to My Calendar
Get Directions
The doors at this year's spring silent auction open at 5:30pm at the Elbert Russell Gates Mercantile Building on April 12, 2019
Times:
Silent Auction viewing: 5:30-6:30
Food & Service 5:30-7:30
Final Bids & Auction Close: 6:30-7:30
Auction Close and Payments 7:30-8:00
***New*** Absentee Bidding enabled this year! For those who cannot make it in person, put in your maximum bid online on April 10th. Boosters will continue to bid for you up to your maximum bid throughout the Live Event. Absentee bidders will be informed of their winning status by April 19th.
Details
All auction items that were not sold in our online auction will be available for bidding at our live silent auction event. Each item will be on display with a bid sheet that describes the item, and lists the starting/high bid and required bid incremenets.
Bidding for different groups of auction categories will close between 6:30-7:30pm Bidders may bid on as many items as they wish, but will be responsible for payment for all items for which they are deemed the highest bidder.
Live auction winning bidders must be present to claim their items. Online auction winning bidders will be notified within one week after the auction close.
Become a Sponsor
Place your company's logo on our site that links back to your own web page and you could develop new business. We can track how often your logo is viewed and clicked to see just how many people are accessing your site.
Check out the DONATIONS rolling in!
THANK YOU to all our gracious donors!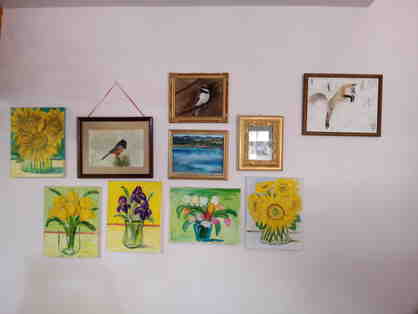 Art class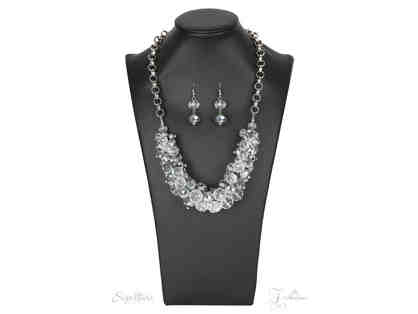 Zi Collection The Erika